Your reliable partner in Peru
Expert Guidance, Seamless Immigration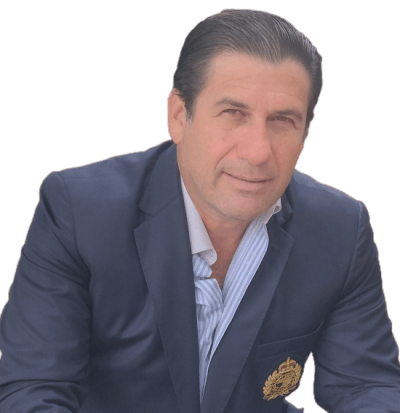 "My name is Sergio Vargas and I'm looking forward to working with you. Let's make your dream of living in Peru a reality."
Are you in search of an exceptional immigration lawyer in Peru? Look no further! Welcome to NVC Abogados, a dynamic boutique law firm located in Lima, serving clients across the entire Peruvian territory. With over 16 years of invaluable experience, we pride ourselves on being your ultimate partner in transforming Peru into your new home.
At NVC Abogados, we understand that the immigration process can be complex and overwhelming. That's why we're here to provide you with unparalleled support and guidance every step of the way. Whether you need assistance in obtaining your visa, navigating through tax obligations, establishing your own thriving company, or purchasing real estate in Peru, we are fully equipped to make your dreams a reality.
With a keen eye for detail and a passion for delivering exceptional client service, we go above and beyond to ensure your immigration journey is smooth, efficient, and hassle-free. We don't just offer legal expertise; we offer a personalized approach that is tailored to your unique needs and aspirations.
By choosing NVC Abogados, you gain access to a wealth of knowledge, an extensive network of resources, and a team that genuinely cares about your success. Our unwavering commitment to your satisfaction sets us apart, and we take immense pride in being the driving force behind countless successful immigration stories.
Don't let bureaucracy stand in the way of your dreams. Let NVC Abogados be your trusted guide, your advocate, and your unwavering support system as you embark on this remarkable journey to make Peru your new home. Contact us today and let's embark on this exciting adventure together!
Full-service immigration to Peru
Working with Sergio Vargas of NVC Abogados was a very smooth and timely process. Yes, he's a lawyer, but most importantly he's a friend who cares about nothing more than helping improve others' lives. I'll forever be grateful to Sergio and NVC Abogados for doing everything necessary in order for me to live my dream. Thank you Sergio!
I run a USA based study abroad company; and, Peru is one of our program destinations. We needed to open a Peruvian company to support our operations in Peru. Sergio went above and beyond to help with the paperwork, opening a business bank account and our ongoing accounting needs. The service they provide is professional and personalized. I wholeheartedly recommend NVC Abogados.
Sergio is a lawyer that can save you a lot of problems when dealing with legal matters in Peru. He is fast, reliable and seriously effective beyond what you might have expected.
My experience with NVC Abogados has been wonderful. Their work is extremely professional and very quick. My business was up and running in 2 months!
How to get in touch with Sergio Vargas
Reading information online is always helpful to get first ideas but everyone's personal situation is different. Therefore, we offer you an easy way to book a consultation: 
Consultations about one or several topics of your choice

No matter where you are in the world, the consultation time is shown in your time zone and will take place via Zoom. 
Get a professional evaluation by an experienced Peruvian immigration lawyer
Safe payment with PayPal or bank transfer
Consultation at our office in Lima by prior agreement
Our office in Barranco, Lima: