Not yet sure where to live in Peru? On this page, we'll introduce the most interesting cities and areas to you.
The final decision is yours, of course. You may want to consider aspects such as cost of living, expat community and climate.

Compared to other Latin American countries, Peru is pretty safe but there are certainly areas in the bigger cities which you should avoid.
Lima is Peru's bustling capital. About one third of the country's population lives in the metropolitan region of Lima. If you're looking for a place to find amazing food, lots of cultural events and a large expat community, Lima is a perfect option for you. As far as the climate is concerned, Lima has a desert climate with almost no rain but a high air humidity which often results in drizzle in the winter months. Temperatures rarely drop below 15°C and rarely exceed 30°c.
Miraflores is Lima's most touristic neighbourhood with lots of restaurants, cafés can shopping options. If you're into sports, you'll love Miraflores' parks and malecons with ocean view. You can go running, ride your bike or practice yoga. And don't forget to visit the cats of the Kennedy Park in the heart of Miraflores.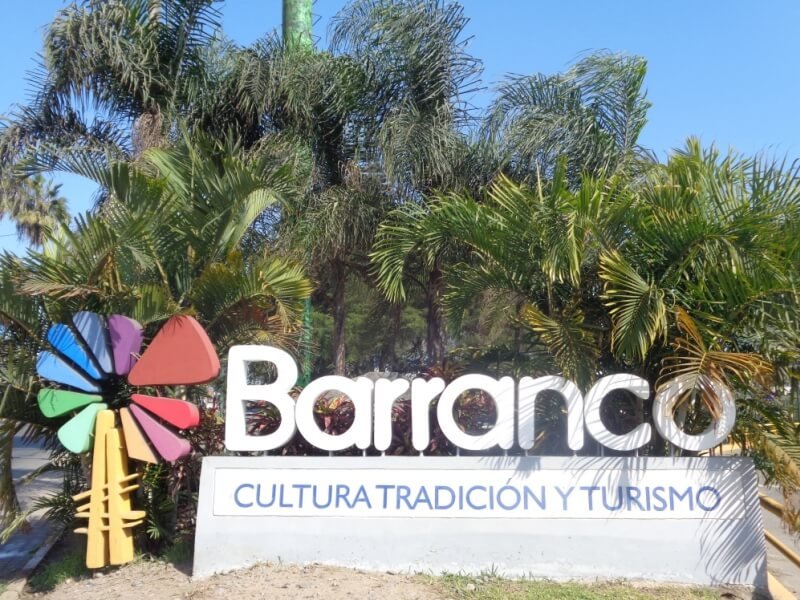 Barranco is much quieter and smaller than Miraflores. It's considered to be Lima's most Bohemian neighbourhood with many small shops and unique places for food and drinks. Barranco is situated south of Miraflores, so you can easily get there, either by walking along the coast or by taking a bus or taxi. 
Cusco and the Sacred Valley
Cusco used to be the capital of the Inca Empire. Today, it's the gateway to Machu Picchu and you can easily get to any other place in the Sacred Valley. Many people find the region to be a mystic and peaceful place. There are Inca ruins all over the Sacred Valley and you will hear Quechua everywhere. Cusco and the Sacred Valley have wet season which starts in November/December and lasts approximately until March/April. The winter months (June – September) are dry, often sunny during the day but very chilly in the mornings and evenings. The region has an established expat community, so you won't feel lonely.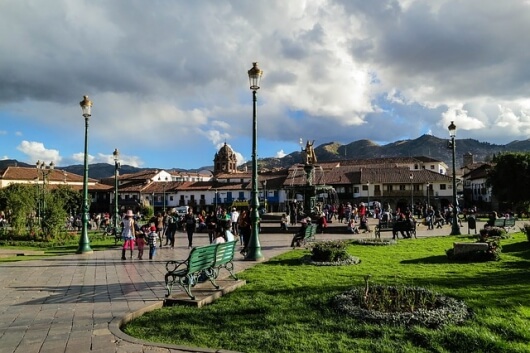 Cusco is situated at almost 3,400 m, so don't plan to go running on your first day. The city is culturally very rich and offers excellent food options for everything. As a resident, you can visit all tourist attractions in the city for free. Every day, there are numerous flights to Lima.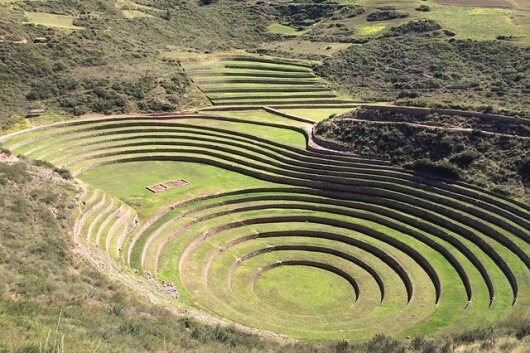 Urubamba is situated about 50 km northwest of Cusco and a great option if you'd like to live in a slightly calmer surrounding. The city has about 3,000 inhabitants and is close to attractions such as Moray, Ollantaytambo and the saltponds of Maras.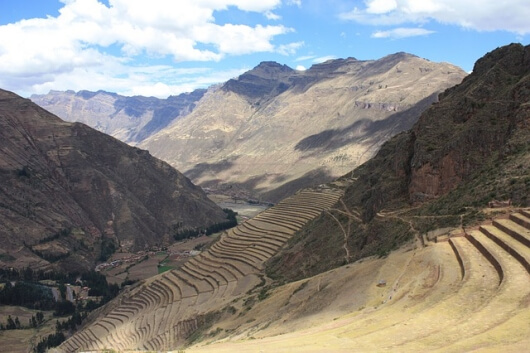 Pisac is situated about 35 km northeast of Cusco. It has the reputation of being a hippy village as many foreigners moved here searching for an alternative lifestyle. It's also well-known for its Inca ruins and numerous handicraft markets and shops. 
Arequipa is an Andean city in the south of Peru. With a population of about 1 million, it's the country's second largest city and often called the most beautiful one because of its splendid architecture. The historic center of Arequipa is a UNESCO world heritage site. The city is surrounded by three volcanos with the Misti being the most majestic and best-known one. More and more foreigners are moving to Arequipa as it's less polluted and more affordable than Lima and less touristic than Cusco. It's also the gateway to the world's second largest canyon, the Colca Canyon and its condors. Arequipa's wet season lasts from December to March. Temperature normally don't exceed 25°C and don't fall below 5°C.
Peru has a coastline of about 2,400 km, starting with Northern extension of the Atacama desert in the south and ending with the tropical Tumbes region south of the border to Ecuador. Surfing is possible at many spots along the coast. Most of the coastal regions are dry throughout the year. Just in the very north, rainfalls are common between December and March. Much less than in Cusco and the Sacred Valley, though. If you intend to live in one of the coastal towns south or north of Lima, make sure to learn decent Spanish and knowledge of English isn't wide-spread and there are not so many expats.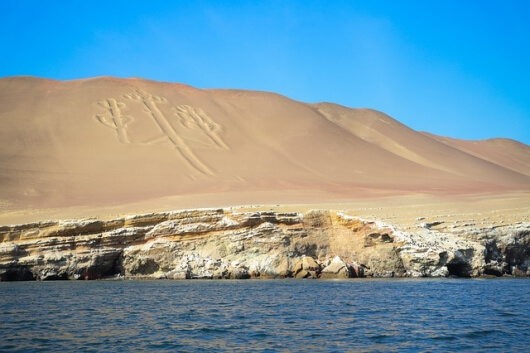 Paracas is just a 3.5 hours bus ride from Lima which makes it a popular weekend destination for limeños. The Paracas National Reserve and the Ballestas Islands with its penguins and sea lions are nearby.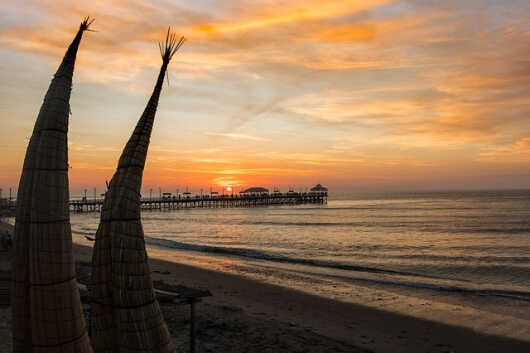 Trujillo is Peru's 3rd largest city and a good choice if you prefer to stay away from the madness of Lima but nevertheless want to stay at the coast and benefit from the amenities of a big city. Or you move to the beach resort of Huanchaco.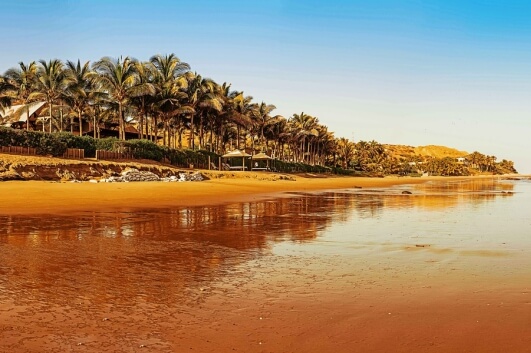 If beach and sun all over the year is what you're looking for, Máncora and Zorritos district are your best options. It's a part of Peru which not many foreign tourists visit so knowledge of Spanish is a must. 
Almost two thirds of Peru's territory is rainforest but only 11% of the population live here. The Peruvian rainforest consists of two different eco-regions: the lowland jungle (Selva Baja) and the highland jungle (Selva Alta). The Peruvian jungle is one of the most biodiverse areas on Earth. The climate is warm and humid throughout the year. Be aware that mosquitos love such a climate and parts of the Peruvian jungle are high risk areas for Malaria, Yellow Fever or Dengue, so make sure to take precautions.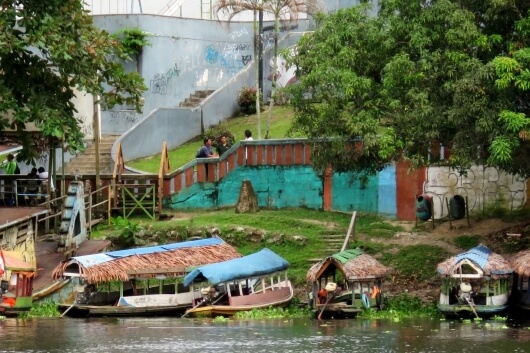 Iquitos is the capital of the province of  Loreto and gateway to Amazon river tours. There's a street between Iquitos and Nauta but apart from that, Iquitos can only be reached by plane or boat. Foreigners in Iquitos normally work in the tourism sector and/or are engaged in environmental projects.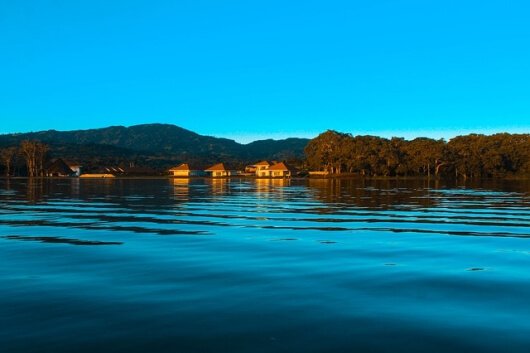 Tarapoto is situated in the Selva Alta and becoming increasingly popular among expats because of its nightlife and beautiful landscapes, waterfalls and lagoons nearby. Tarapoto has a population of about 180,000 and is just a 1.5 hours flight away from Lima. 
Hope you enjoyed our short introduction to great places to live in Peru.
We're looking forward to welcoming you to this wonderful country soon.